There are countless blogs online, and if yours is one of them, you need to ensure that your readers don't just passively lurk - especially if you are promoting products, services, or content. How, then, can you get readers to take action rather than read and simply click away? Ask them to take action in a direct way.
Such statements are known as call-to-actions, and they can make the difference between having a blog that is dull and lifeless versus one teeming with comments and activity. After all, if you are going to attract more readers and blog subscribers, you have to demonstrate that your blog is full of life and that people are engaged with the content you provide.
Here are some examples of successful call-to-actions you can incorporate on your own blog to increase sales or encourage specific interaction.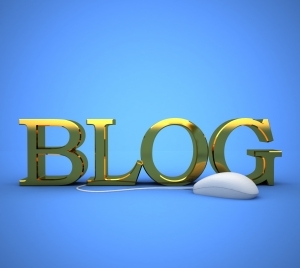 Make your blog stand out by requiring your readers to take decisive and specific action. Photo credit: Sxc.hu user
Svilen001
Link Text in Your Blog Post
One call-to-action you can use is linking specific text in your blog post and then asking readers to click on that link. For instance, if you are petitioning for action and you want people to fill out a petition, you would simply put "click here to sign the petition." The direction is clear, concise, and it only takes a moment for readers to follow your instructions.
An example of this tactic can be found on the page for
HM Government.
Use any of these sample phrases to encourage visitors to click on text:
Want to know more? Click here!
Follow this link to sign the petition now
Grab more information by clicking here
Select this link to get additional info
Ask Readers to Download
Another call-to-action that will get your readers' attentions is if you use free downloads bonuses on your blog. Free downloads will keep readers coming back if you offer them on a regular basis. Try these persuasive phrases to grab their interest and make them follow through:
Click here to download this report!
Click this link to download your free ebook
Enter your email address here to begin your download
Download our free and exclusive report today!
Sign up here to immediately download our award-winning white paper on sales!
Enter This Contest
Readers love to enter contests for the fun of it, and to see how skilled they can be at a task. Contests can be a fun vehicle to use on your blog, and you're likely to get a decent amount of participation - especially if you urge not by asking, but by telling them to enter the contest. There are plenty of contests to try, from design to writing contests, so develop a contest that fits your blog's personality. To encourage readers through a call to action, use one of these phrases:
Hurry! Enter our contest today!
Click here to enter our contest
Want to be a winner? Enter our contest!
You can't win if you don't enter; sign up here!
Here's your chance to win a contest prize!
Start Your Free Trial
People love free stuff, but sometimes it still takes a push like a free trial to get them to try something new. There usually is a bit of hesitation, though, because people realize a free trial means that after the trail period, they will be charged for the next installment. However, if they get a free trial and enjoy the product, they will more than likely continue to be a customer. Phrase your call-to-actions so visitors will immediately respond. Here are some examples:
Begin your FREE software trial today!
Start your free magazine subscription NOW
Launch your free white paper subscription right now!
Get your free DVD trial with one click
Enter your email address to begin your free product trial today!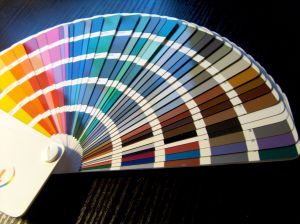 Encouraging readers to request product samples is a great way to get them engaged with your blog.
Photo credit: Sxc.hu user kix
Grab a Product Sample
Samples can eventually make samplers into lifelong customers. The sample can be a physical product or, perhaps, a virtual download of an application. It could also be an ebook or a sample white paper report. Here are some phrases to use for this particular call-to-action:
Try a sample of our product now
Get your free sample today!
Download a free sample of our software
Snag a free sample on us!
With as many call-to-actions available for use, there's no reason why you can't mix things up a bit. Be sure to try various ones to see which will get your business the best results overall. The main idea is to attract the reader's attention and then to compel them to taking action.
Contributor: Bev Sninchak is a veteran freelance writer with 16 years of experience producing content for print and online publications. She writes about many subjects, from managing online reputation to sharing the latest blogging tips.