The Global Web Index has just published new research about the global state of social media, with a study comprising of 122,000 surveys across 27 markets, with 3 waves of research.
It focuses on 5 main trends:
"Growth markets will increasingly shape the evolution social media and online services around the world."
"Sina Weibo has twice as many active micro-bloggers than Twitter. This is a staggering example of how China will increasingly sit alongside the rest of the world."
"Within the next 5 years, mobile device activity will outstrip fixed PC usage in emerging markets."
"The fashion in which Internet and technology have evolved has created a world in which the internet is infused with much of our daily lives."
"Never before has one company controlled the distribution of so much information."
"Facebook fatigue is something that could derail even the best made plans and will be a key trend to watch throughout 2012."
Here's the full presentation:
"Weibo has twice as many users as Twitter in China" If you have a b2b business in South West London, you're probably not so interested how the kids in Beijing are updating their social profiles.
But the social media landscape is changing on a global scale. For example, the "Googlisation" of everything. So here are
Our Key Takeaways for the small business with an online presence:
- from the beginning to the end of the survey, mobile internet use increased by 100% in Europe from 20% to 40%
- mobile use is not just for travelling or when out - but also increasingly, at home, rather than using a PC
- visitors are becoming harder to track (e.g. using cookies) as they are often accessing the internet using multiple device
- users who visit Google still increasing - 85% users on a worldwide basis use it
- Google+ is the number 2 social network, behind Facebook
- Google is becoming a larger and larger part of our internet experience
- Facebook fatigue is spreading further than early adopters
- Mobile access to Facebook is growing and fast
- consumers are interacting with brands on unprecedented levels, but websites are still key, as the first point of interaction with many consumers
- social is an extension of the business, but customers want something in return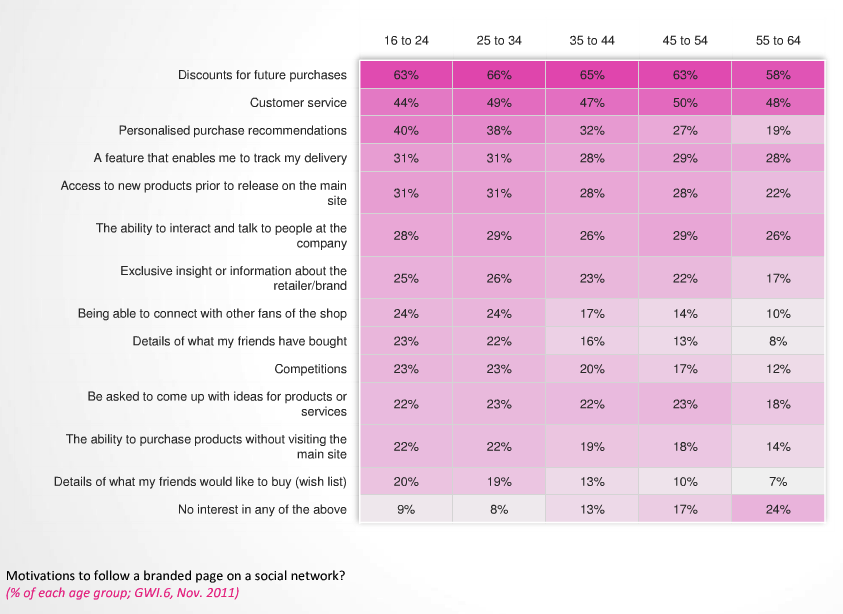 For more information on
web design
or
online marketing
, please do not hesitate to contact us.